Harajuku fashion--Jenny and Kerrie style!
We took our obsession to the streets. Even though we weren't as outrageous as our Japanese counterparts, we still drew a lot of stares and compliments.
Our outfits are from Forever 21 and our bags are Betsey Johnson. Shoes, courtesy local boutiques!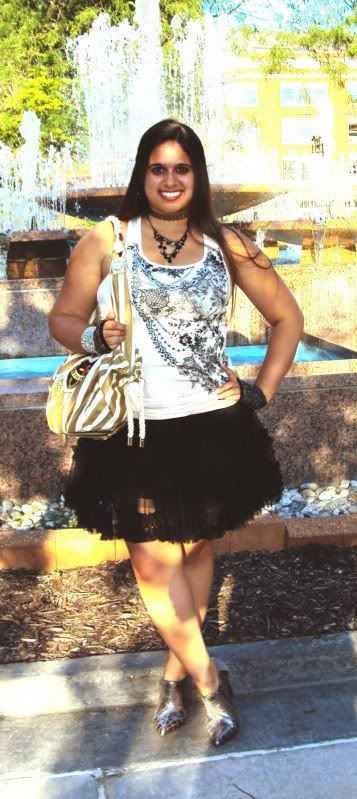 I picked up my glittery fingerless gloves at our city's farmers market for five bucks. How random is that?!
A closeup of my shoes: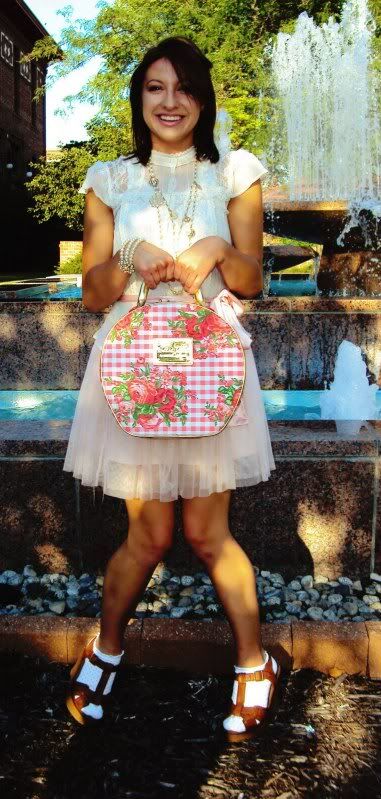 I insisted that Kerrie borrow one of my Betsey Johnson bags to go with her outfit. I think it matches perfectly!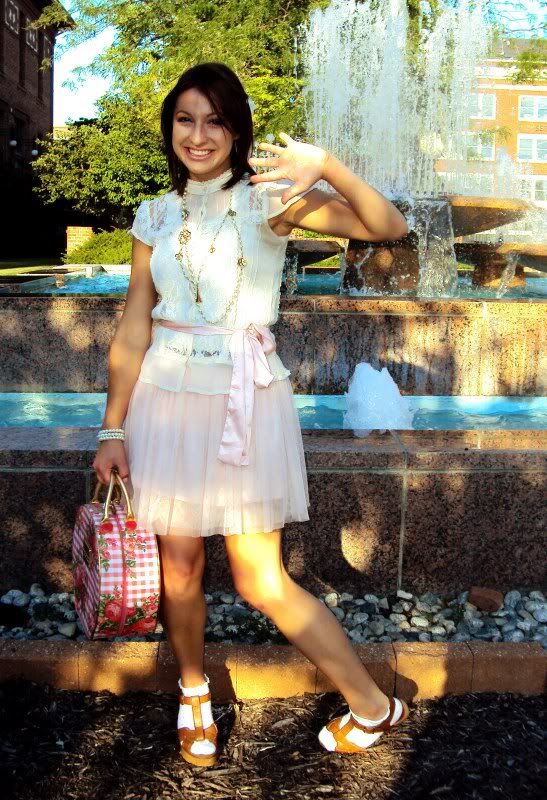 Kerrie deserves an award for this outfit. Seriously.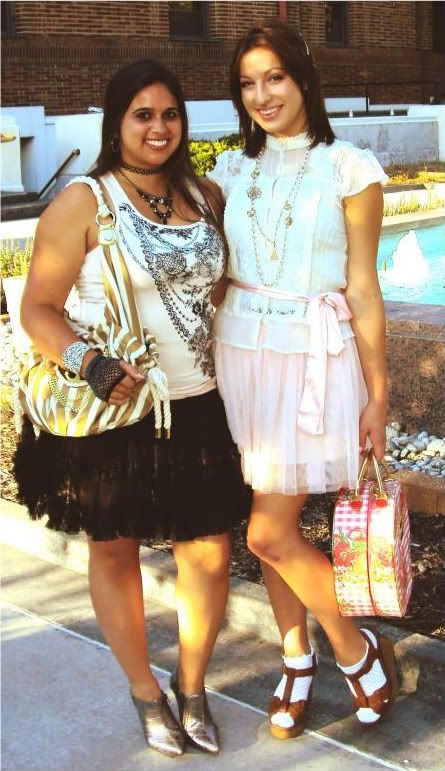 Do you like how Kerrie styled my hair?
Do you like our looks?
Now, I dare you to Harajuku yourself this weekend! ;)