I hope everyone had a great weekend!
Mine was extremely busy, but I managed to fit in some fun.
On Friday night, Kerrie and I went downtown to see "Where the Wild Things Are." The film was beautiful, just like the book. It brought back a lot of memories from my childhood.
By accident, both Kerrie and I showed up wearing our leather jackets. Not surprising, because every time we hang out, we always match somehow. That's what happens when you buy the majority of your closet together throughout the years. Haha!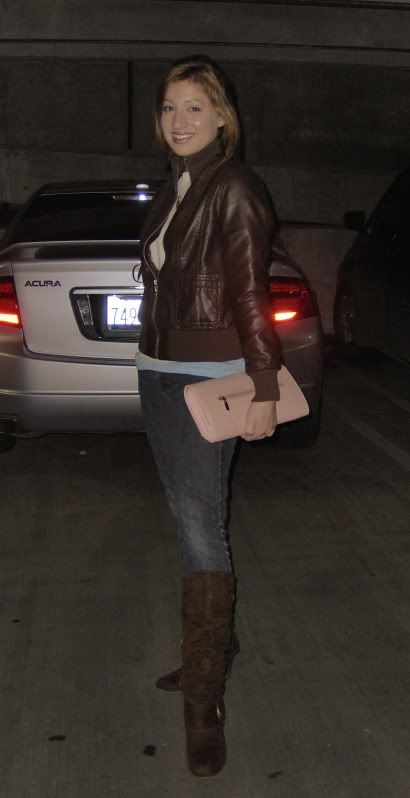 Doesn't Kerrie look chic?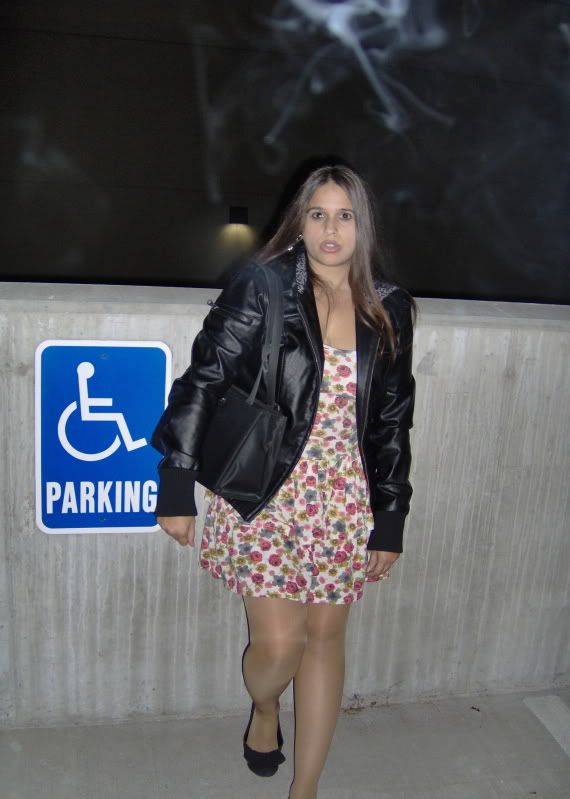 In case you are wondering, my dress is from Urban Outfitters and my jacket is from Pac Sun.
After the movie, we headed to the Oak Room for refreshments. We took photos in the hotel's giant bathroom because we are awesome.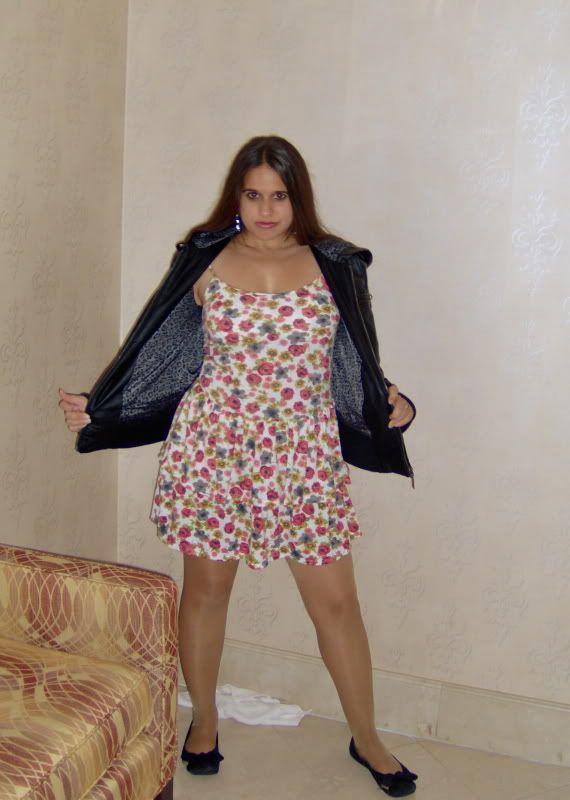 Afterward, we had milkshakes and cheese fries at a local diner. It was a fun night!
On Saturday night, my boyfriend took me to a stand-up comedy show in a nearby town. The comedian was Benjamin Owen. He put on a great show and had some hilarious jokes.
He is actually becoming something of a well-known figure in Hollywood these days. He is engaged to Christina Ricci and will be a in a few movies next year. Plus, he will be performing on the Jay Leno Show tonight, in case you are interested.
This is what I wore: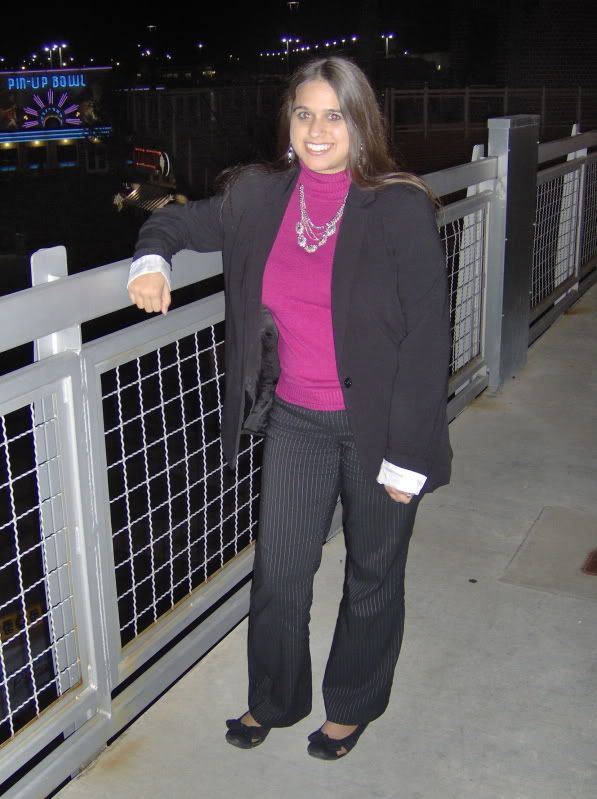 Blazer, Target; sweater and pants, Express; shoes, Gap; necklace, The Limited.
On Sunday, my parents and I went to a pumpkin patch. Naturally, I was mostly interested in the animals. I headed straight to the petting zoo.
Do not let this sweet, innocent photo fool you. As you can see, this goat is actually biting a hole into my black Kate Spade bag. I was devestated when I found out. Fortunately, my mom said she might be able to fix it. So I'm feeling slightly better.
My favorite part of the day was going to Rabbit Village. Rabbits are my favorite animal.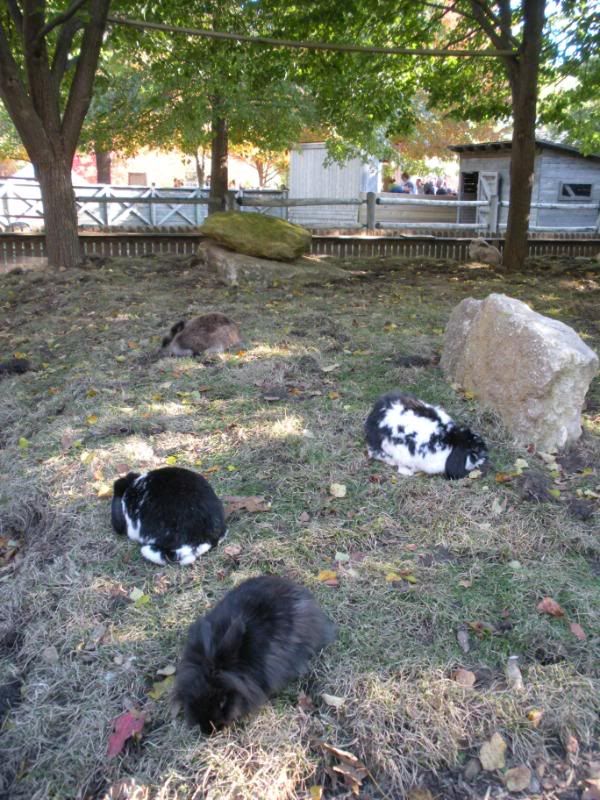 Anyway, that was my weekend. Not included: household chores, work assignments, and errands.
And now I'm tired and want to sleep, but I have to go to work. Grrr. Haha.
I hope everyone has a great week!