I need to go shopping. I am quickly running out of clothes that fit me. It is so sad. Unfortunately, I can't go shopping until after the holidays, because I'm low on funds. But hopefully once January comes around, I will have enough saved up to hit up Forever 21 or something. That would be nice.
In the meantime, here are some of the outfits I wore in the past week.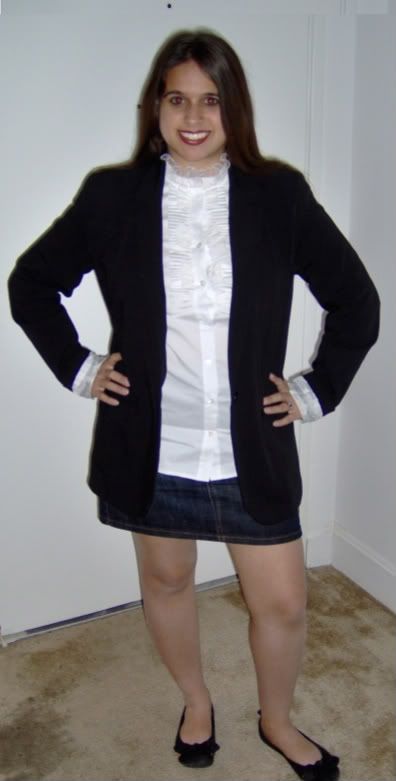 Blazer, Target; shirt, Ann Taylor; skirt, Ralph Lauren; shoes, Gap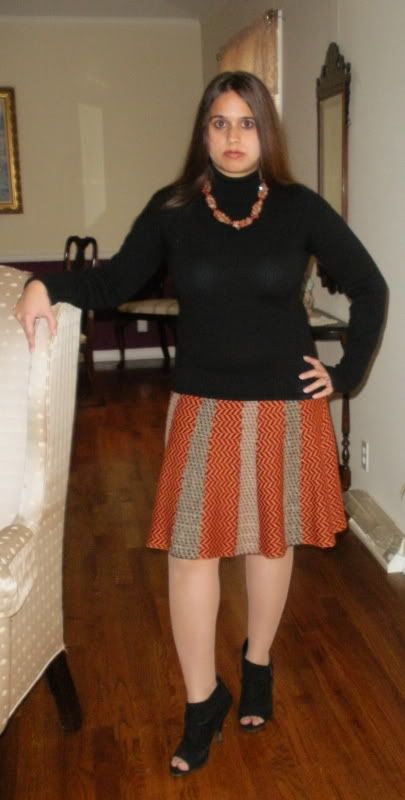 Sweater, Burberry; skirt, Etro; shoes, Steve Madden; necklace, from a craft fair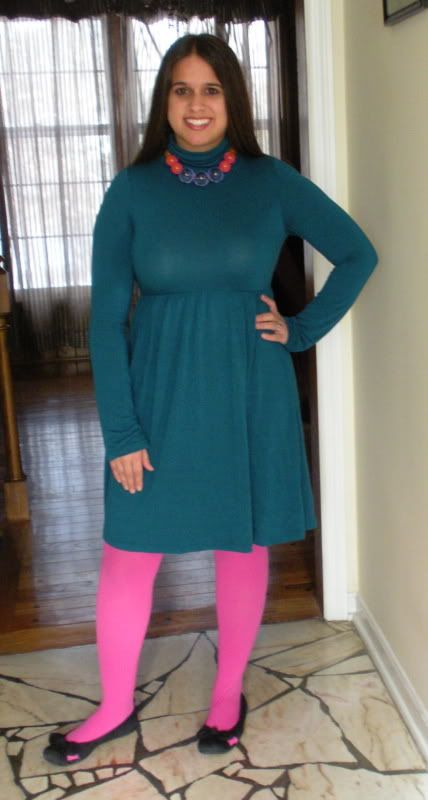 Dress, Gap; tights, K-Mart; shoes, Gap; necklace, Tarina Tarantino (courtesy of the
Chickdowntown
giveaway hosted by
Take Me Out to the Runway
)
Anyway, I hope everyone had a great weekend. I had to work all day on Sunday and it was exhausting. But I managed to sneak a few fun things in as well. I had a girls night in with a couple friends, attended a Christmas party, and then got to spend some quality time with Rian, which is always nice.
Have a wonderful week!