I wish I could tell you how amazingly awesome my week has been going so far...but I can't. Ha. It has been boring and kind of dismal.
So here I am with nothing particularly witty to say, just a few outfits I have worn in the past few days.
This following photo is an accidental outfit shot. Rian was testing out my camera before we headed out to a party. But it works perfectly, doesn't it?
I wore this outfit to my editor's 40th birthday party.

The shirt is Etro, the vest is vintage, the jeans are Gap, the purse is Kate Spade, and the shoes are Tod.
I wore this next outfit to work the other day. You can ignore my somber expression. I had just come home from a very long and exhausting day at work.
The shirt is Michael Stars, the skirt is St. John, and the shoes are my favorite Tod flats.
I stole this photo from my sidebar to show you the shirt's design, which has two little gold stars on the shoulder. This is one of my favorite shirts.
This last outfit is one of my favorites and not just because it has shoes that Rian specifically picked out for me. ;)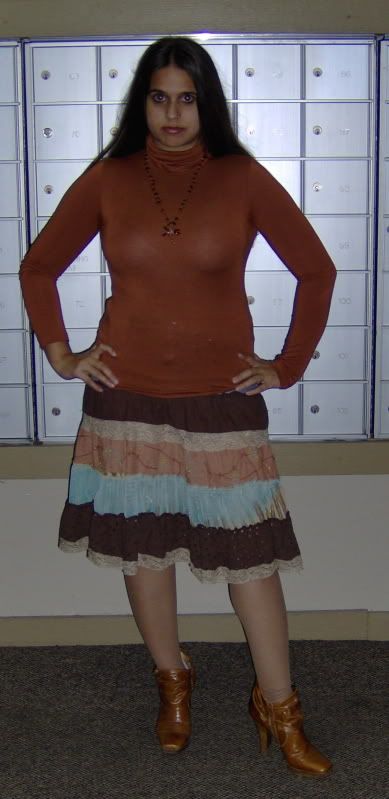 The shirt is from Express, the skirt is Candies, and the shoes are Facade.
Close up of the shoes.
Well, now I'm off to work and hopefully the rest of this gloomy week will speed by in a flash.
I hope your week is going better!